SRM Industries are one of the UK's leading custom rubber moulding specialist with over 40 years experience
SRM Industries – Building a world-class custom rubber moulding facility
SRM has over 40 years experience of custom rubber moulding and are one of the leading rubber product manufacturers in the UK with an unparalleled knowledge of injection and compression rubber moulding.
The last 18 months alone has seen SRM invest in 11 new state-of-the-art Maplan injection moulding machines and 2 new Mewo cryogenic de-flashing machines, cementing SRM's place as a front runner within the industry.
We work across a broad range of industry sectors including: electronic, rail, petrochemical, construction and medical, to name but a few. All our moulds are engineered in-house by our highly skilled toolmakers on CNC machining centres; this gives our customers the peace of mind that we can manage the whole process from initial design through to distribution on time and on budget.
Innovation is at the heart of our business; we are a forward-thinking firm. Through a combination of innovation and technical know-how, we are able to deliver time and again where others stumble. We go the extra mile to make it happen.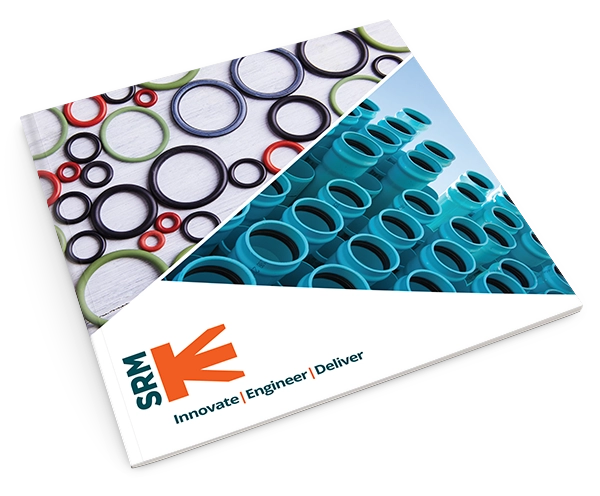 "SRM were a pleasure to work with they provided us the clarity and direction, they were always at hand to answer any concerns and gave us the confidence to invest in our future"
For more information or to discuss your custom rubber moulding requirements contact SRM today