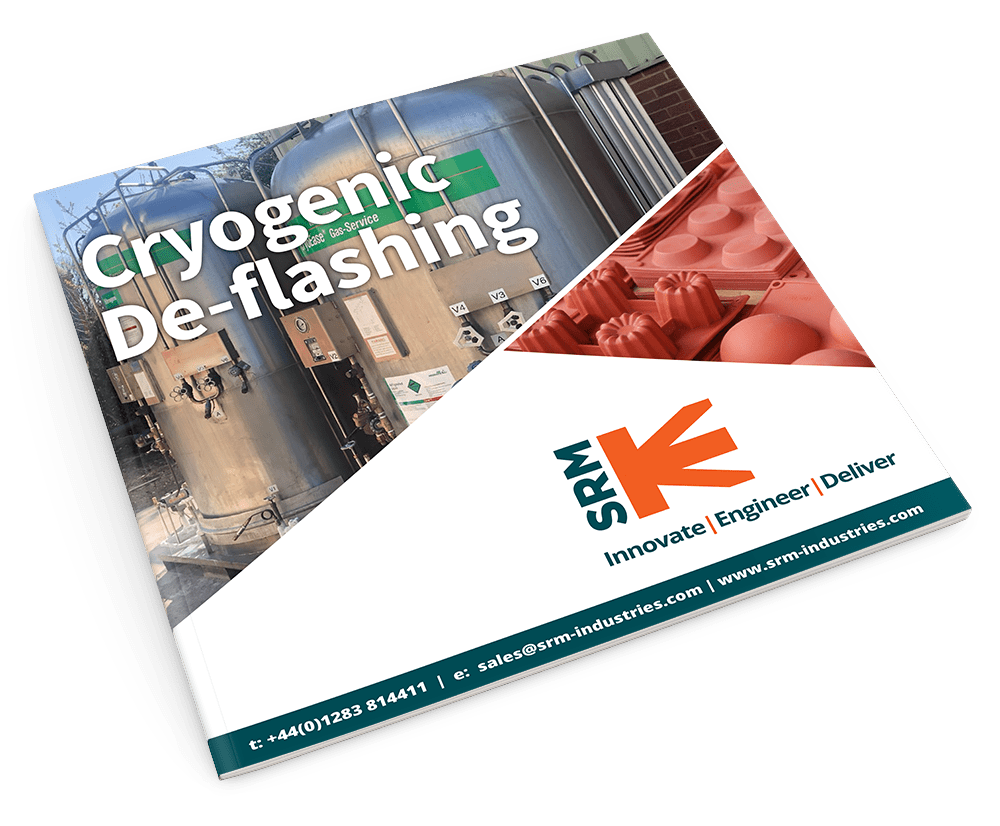 DOWNLOAD OUR eBOOK:
CRYOGENIC DEFLASHING
Deflashing rubber moulded components
At SRM we can de-flash your rubber moulded products, whether injection or compression moulded; and can process all types of rubber and silicone. We have recently installed two state-of-the-art de-burring machines in our rubber moulding department.
MEWO JET ROTOR L
The JET ROTOR-Series is a very powerful basic drum-type media-blasting deburring system. It is an ideal introduction for the cryogenic finishing of rubber, plastic and non-ferrous metals from small to medium sized batches. It has a batch volume of up to 50 litres.
The de-burring drum ensures the separation of burr and granulate. The external vacuum ensures the de-dusting of the blast medium.
MEWO ROTOR TS 7
The TS 7.12 is a high-performance compact media-blasting de-burring system for various cryogenic de-burring applications of seals and moulded parts made of rubber, plastic and non-ferrous metals.
This compact media-blasting de-burring system with a batch volume of up to 12 litres ensures exceedingly precise results and is ideal for prototypes and short-run products and components that are too intricate to be trimmed by hand.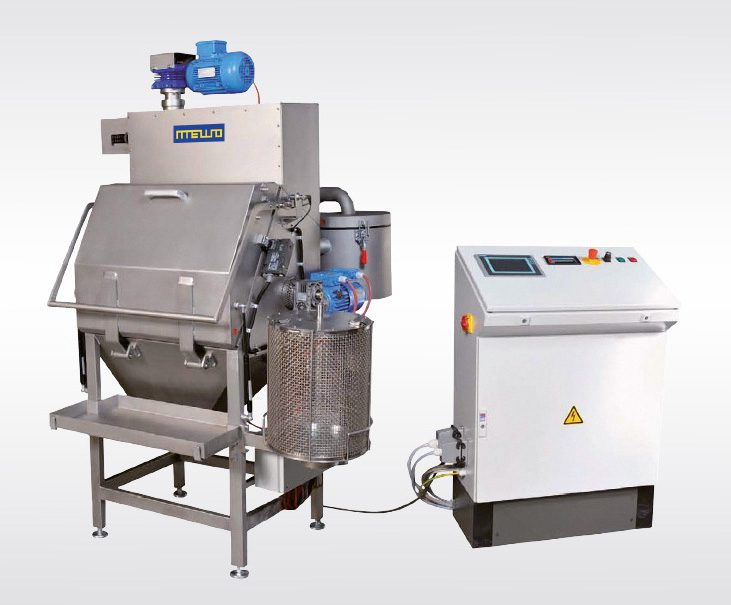 About MEWO
The drum deburring / deflashing process, which has been established in the rubber and plastics industry for many years, was advanced by the introduction of cryogenic media-blasting de-burring in the 1970s. MEWO played a significant role in the development of this new deburring / deflashing process. This created more extensive areas of application for completely new and extremely varied product groups. MEWO is now the technological leader when it comes to the cryogenic processing of technical and industrial products in areas such as laboratory and medical engineering, mechanical engineering, sealing technology, electronics or the automotive sector.
What is cryogenic deburring and deflashing?
The process of cryogenic deburring / deflashing involves using a combination of liquid nitrogen and plastic granulate to remove burrs from moulded components. This gives the components the desired final appearance and specification. When de-burring the components, precise settings are determined and documented according to the material and shape being processed.
The benefits of cryogenic deburring / deflashing over hand-trimming
Hand-trimming high-volume parts is time-consuming and expensive. Smaller batches of high-precision or application-critical parts de-flashed by hand-trimming is a risk. A small cut or tear in the wrong place can be a disaster for your customer. Cryogenic deflashing takes that risk away.
Deburring and deflashing for rubber-to-metal and rubber-to-plastic bonded products
The process of cryogenic drum or media-blasting deburring / deflashing is also particularly suitable for moulded components that are made of several different materials, for example in rubber-to-plastic or rubber-to-metal bonded products.
For more information about de-burring and de-flashing, or to discuss your requirements, contact SRM today.