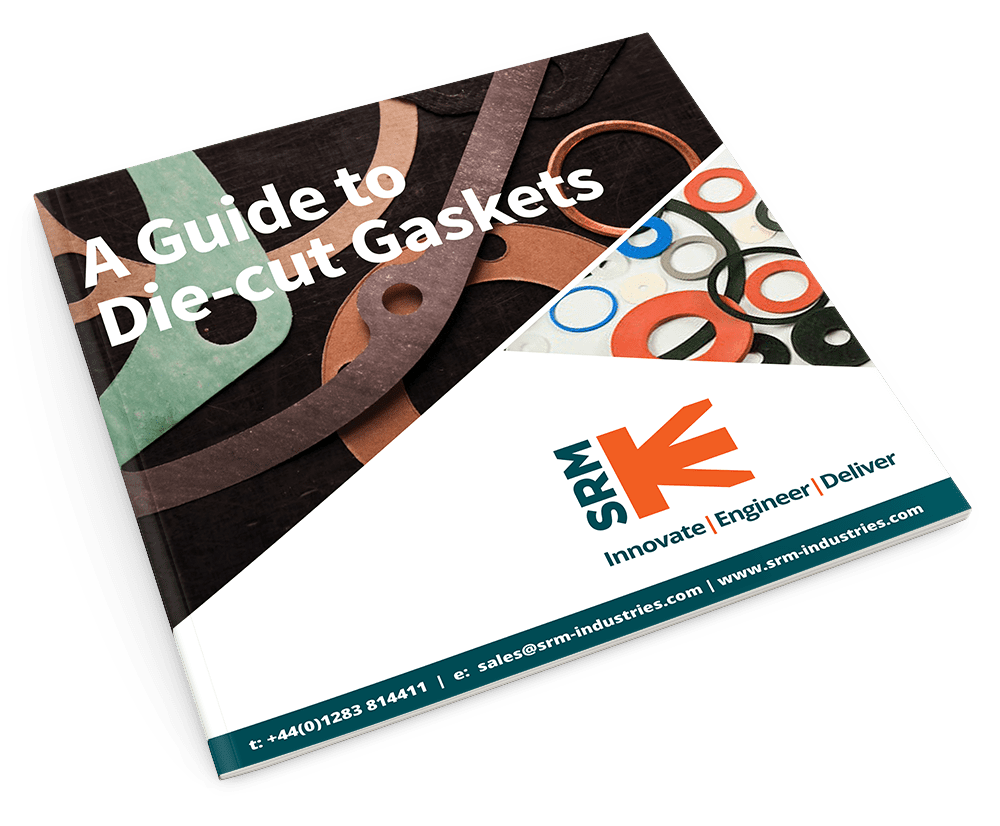 DOWNLOAD OUR eBOOK:
A GUIDE TO DIE-CUT GASKETS
At SRM we have been producing Die-cut Gaskets for over 40 years
A gasket is a piece of paper, rubber, felt, cork or any other material that can be pressed between the faces or flanges of a joint to provide a seal.
Gaskets allow for any tolerance to be taken up between the two faces, and also mask any surface irregularities so that under compression the gasket provides a sealing solution.
They can be oil or water seals, operating at low or high temperatures or pressures. We will have a material to suit all types of situation.
Tooling associated with this type of product is low cost, as a tool comprises of a wooden block with blades protruding to the design or shape of the part. The main factor to cost is material usage, and gasket tool design is critical.
State of the art CAD design
We have state of the art CAD design that can nest products to achieve maximum material utilisation and optimise pricing, and fully automated die-cut machines to eliminate labour cost.
Materials used – Klinger, Novus, Sheet rubber, Cork, Astro turf, closed cell foams, open cell foams. If it is flat and can be cut, we can diecut the part.