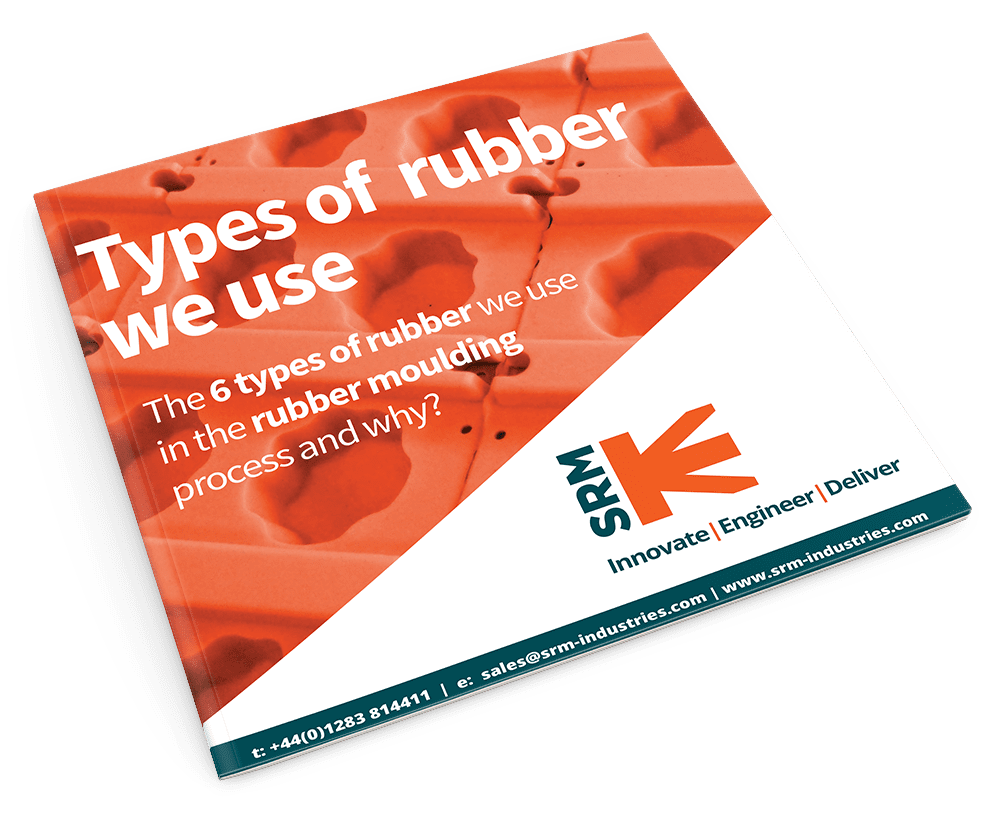 DOWNLOAD OUR eBOOK:
6 TYPES OF RUBBER WE USE FOR RUBBER MOULDING
CHOOSING NATURAL RUBBER MOULDING
Natural Rubber has incredible elasticity and will always return to its original shape, making it an excellent shock absorber and anti-vibration device, it is commonly used in the food processing and manufacturing industries to produce shock absorbers for production lines where anti vibration is paramount.
Another great benefit to Natural Rubber is it's wear-resistant properties. This makes it ideal for seals (Although not where water is present). It is commonly used in the rail and defence industries and is nuclear approved.
Another application, due to its wear-resistance is speed humps for the transport industry. Chemicals are added to the compound to protect against UV ageing and degradation. Without this process Natural rubber would not be suitable for outdoor use.
WHY USE SRM FOR NATURAL RUBBER MOULDING
Here at SRM we've been working with Natural Rubber for over 40 years and have an extensive knowledge of its properties and applications. We work closely with specialist laboratories and can adjust the compound to be UV safe for outdoor performance.
We hold a broad range of stock natural compounds on site and can produce the mould tooling in house, whether it be injection, transfer or compression tooling, and allows us to mould the complete volume spectrum, from small quantity to mass production.
For more information or to discuss your requirements email sales@srm-industries.com
The Benefits of Natural Rubber Moulding:
Frequently Asked Questions
Related Industries we work with