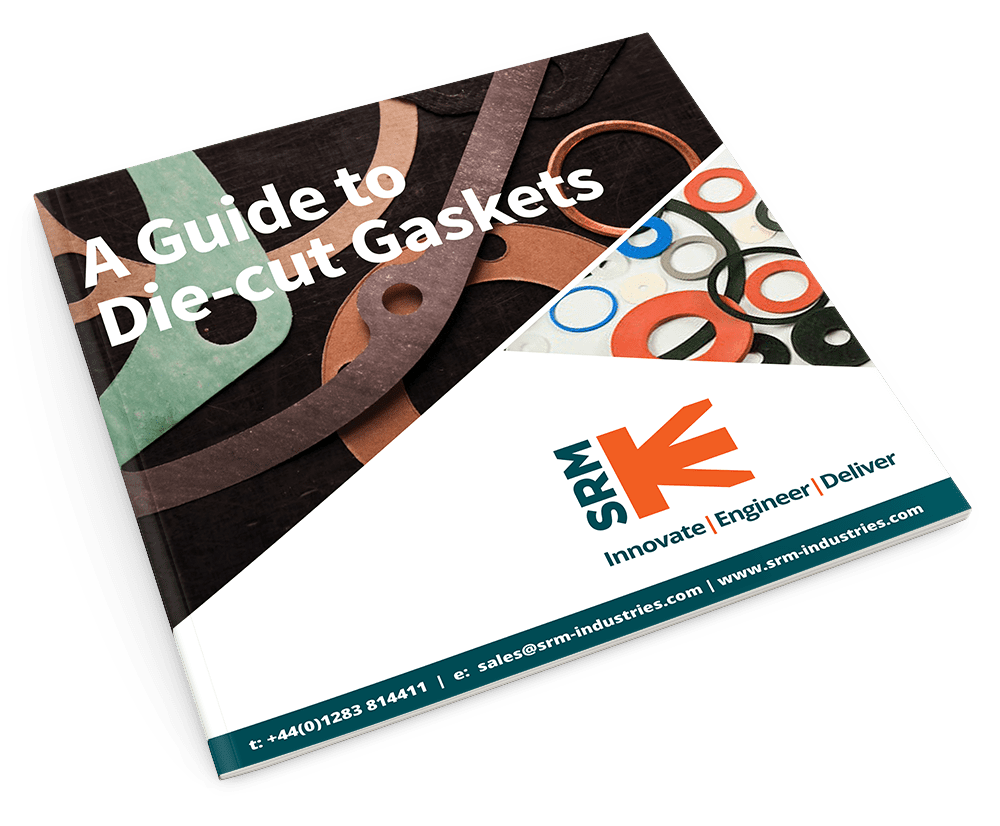 DOWNLOAD OUR eBOOK:
A GUIDE TO DIE-CUT GASKETS
Die-cut seals sit between two connecting parts to create a watertight seal to prevent leakage from one part of a product to another. Seals are an often-overlooked but nevertheless pivotal part of any product design and can be the difference between success and failure.
Die-cut seals are usually the most cost-effective, but the seals have to be flat, otherwise the seal will need to be moulded (see rubber moulded seals).
Die-cuts also tend to be more cost-effective when creating smaller seals, where sheet waste is minimised, or on cheaper compounds where waste is less costly, otherwise moulded seals are preferable.
SRM have over 40 years' experience manufacturing both die-cut seals and rubber moulded seals, so you can be confident we will be able to advise on not only the best compound for the application but also the correct method to maximise performance whilst still being the most cost-effective solution.
Industries we work with include:
Water and drainage - where we produce pipe seals

The brewing industry - producing flange gaskets

Food industry - manufacturing FDA-approved pipework seals

Medical - producing medically approved die-cut seals
We also produce high-pressure seals that are die-cut from non-asbestos fibreboard.
For more information about how we can help please email sales@srm-industries.com