Rubber moulded products for the food industry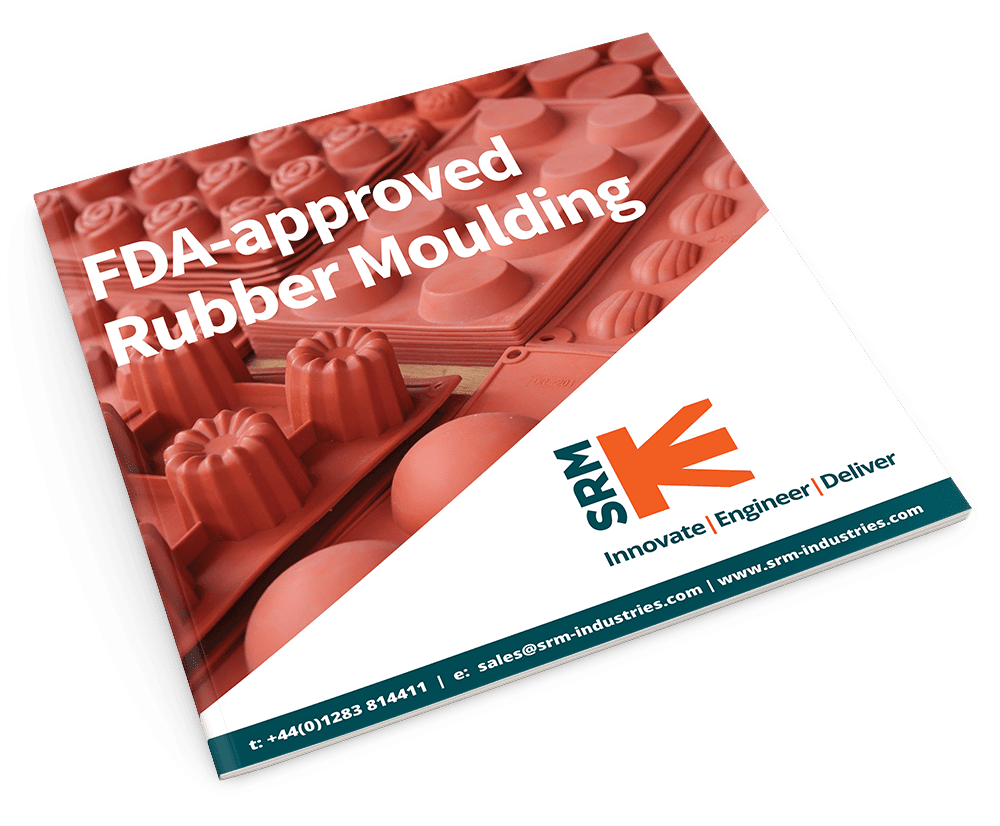 DOWNLOAD OUR eBOOK:
FDA APPROVED RUBBER MOULDING
SRM's geographical location is ideal for the food industry, being located in the heart of the Midlands and surrounded by food manufacturers.
We have worked within the food manufacturing sector for over 40 years and we stock a broad range of FDA-approved materials.
We have a wealth of experience and knowledge producing rubber moulded products for the food industry including:
Silicone bakeware

Chocolate, fudge and lolly moulds

Baby food / ice trays

Factory production line seals

Rubber oven inserts
FDA-approved
The predominant compound used is FDA-approved Silicone due to its high heat tolerance and attractive colour spectrum. This is perfect for bakeware.
Also used is FDA-approved Nitrile and Natural Rubber. These are used for seals, parts and shock absorption for food processing machinery.
We can produce parts by either compression or injection rubber moulding dependent on volume and application.
We also recycle and refurbish rubber-to-metal-bonded sweet moulds.
For more information about how we can help please contact sales@srm-industries.com