Based in the heart of the UK, we are a 24-hour rubber moulding operation, offering a wide variety of moulding capability
.
We offer technical design assistance at all stages, working closely with the customer from initial concept and prototyping, through tool design, production runs and aftersales.
6 types of rubber we use
There are six main rubber compounds we use depending on the requirements of the finished part ie. heat resistance, ozone resistance etc. Below is our resistance guide for the big.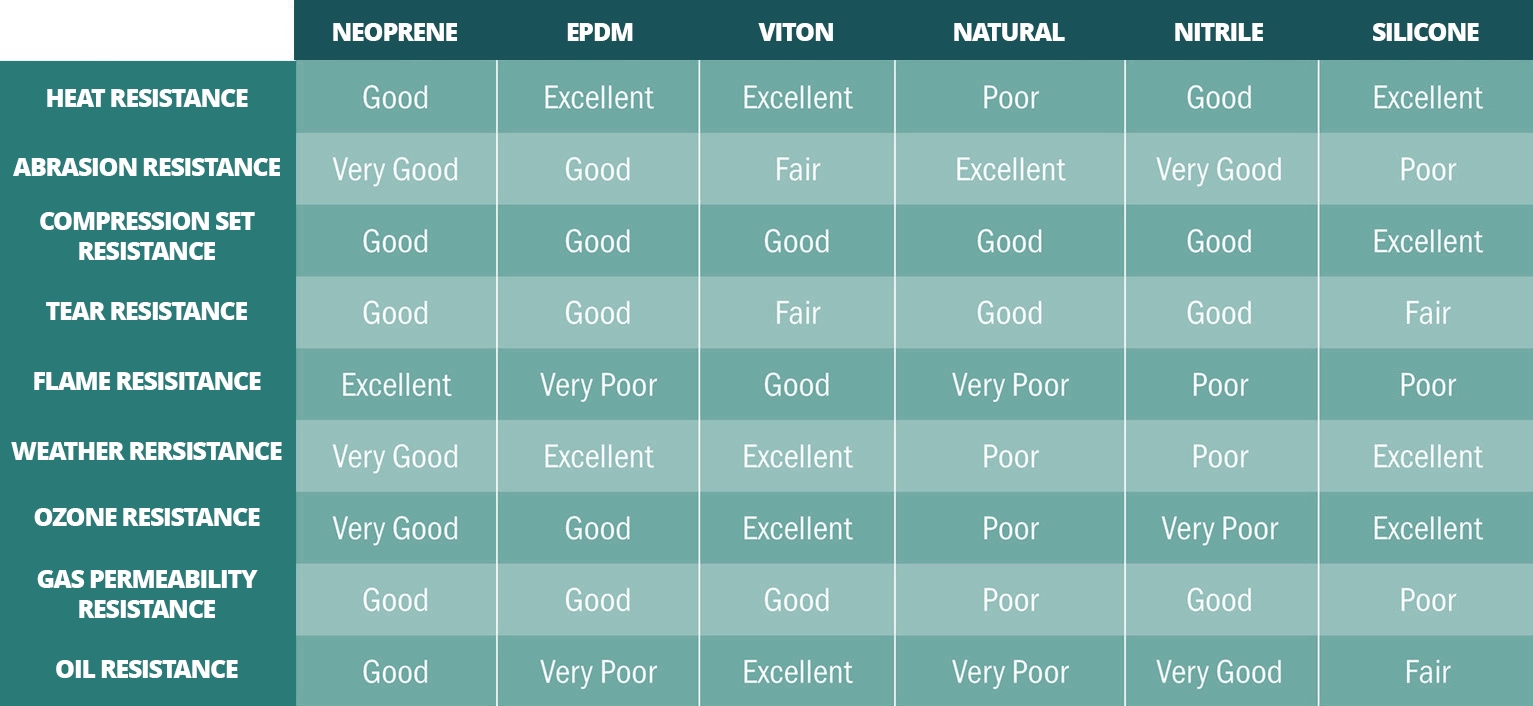 Injection Rubber Moulding
Maximum Durability and Versatility
Injection moulding provides a vast range of products: from making rubber gaiters for joystick manufacture, where there is a need for high volumes but with a high level of consistency across multiple batches; oil seals where accuracy is essential; to water couplings to prevent leaks. Even buttons for breathing apparatus, where precision and durability is paramount, as lives can be at risk.
As a specialist rubber mouldings company, we have an unparalleled knowledge of injection rubber moulding. We are one of the leading rubber products manufacturers and have worked across a broad range of industry sectors including: Electronics, Rail, Petrochemical, Construction and Medical to name but a few.
The last 18 months alone has seen SRM invest in 11 new Maplan injection moulding machines and 2 new Mewo cryogenic de-flashing machines, cementing SRM's place as a front runner within the industry.
All of our moulds are engineered in house by our highly skilled CNC Mould-makers, this gives our customers the peace of mind that we can manage the whole process from initial design through to distribution on time and on budget.
We pride ourselves on our fantastic customer service and variety of high quality rubber products.
In short we...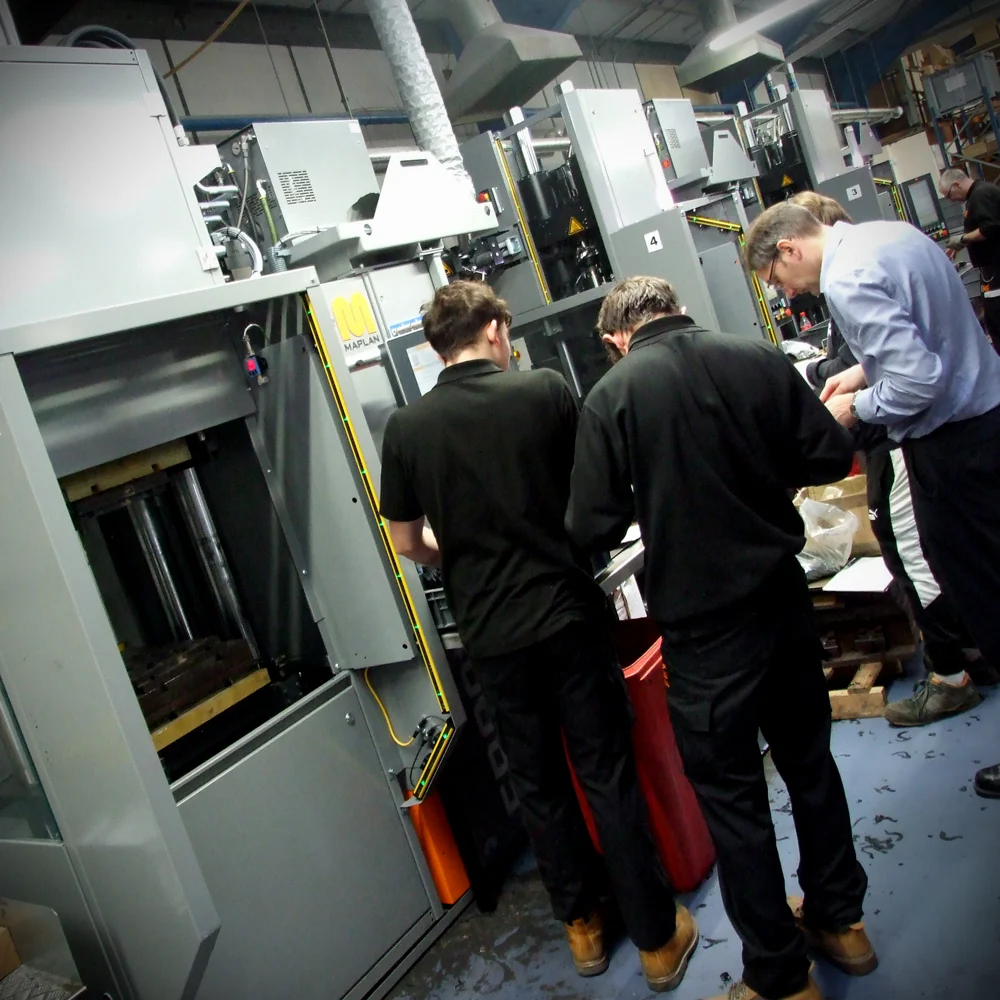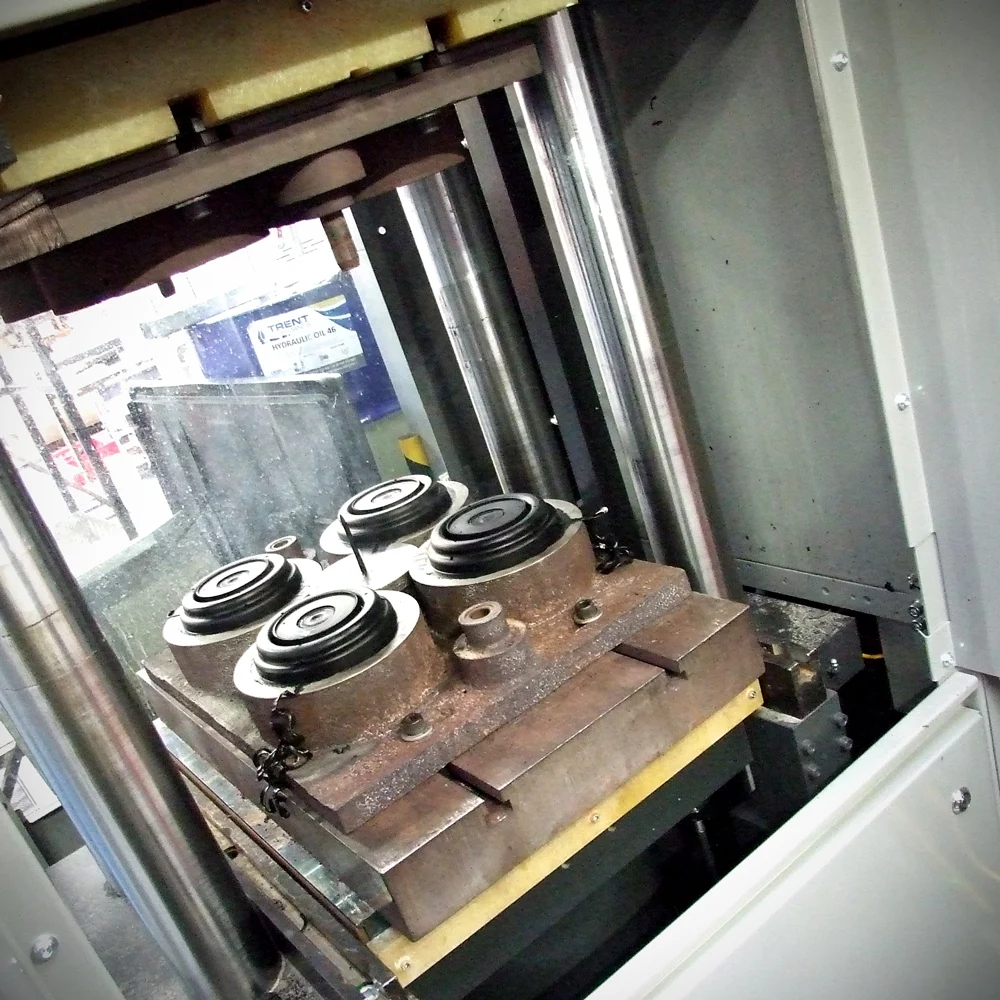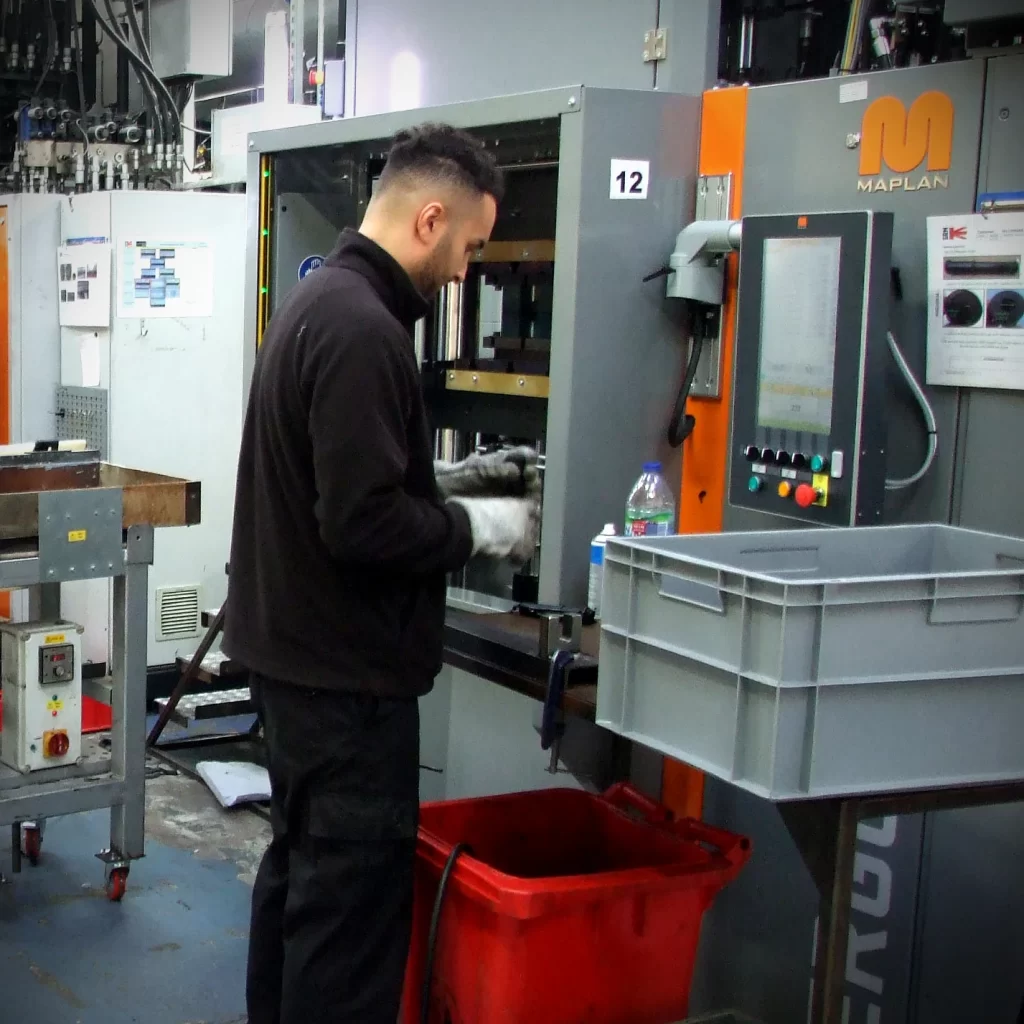 Compression Rubber Moulding
Low Volume, Less Waste
Compression Moulding is generally used in low volume applications as the tooling cost is cheap. There is less set up waste as there is no requirement to purge out the machine. This makes it ideal for niche industry replacements such as motorbikes and the vintage car market.
It also allows larger thicker products to be moulded in excess of 20kgs in weight and we can achieve larger sized mouldings up to 850mm square in size.
Also Compression Moulding is generally better for rubber to metal bonded products as the metal parts are manually loaded into the mould out of the press for greater precision and accuracy.
Previous compression moulding projects
include:
Transport / logistics industry - Road humps  – seen at popular places such as Birmingham NEC, Manchester Airport   - Where product weight is in excess of 5 kgs
Automotive Industry - Vintage car market/ niche industrial replacement seals, motorbike spares - When runs are less than 100 parts
Nuclear industry - O rings for nuclear containers - Where products are 800mm in size
The pros of compression moulding include:
No set-up costs
Short set-up time
No costly purging on machinery
Large weight and size mould capacity
Good for short runs
Good for prototyping
Low-cost tooling in comparison to injection rubber moulding
The cons of compression moulding include:
Less consistent than injection
Longer cure times
Expensive on large runs
Higher unit cost
Higher labour costs
More waste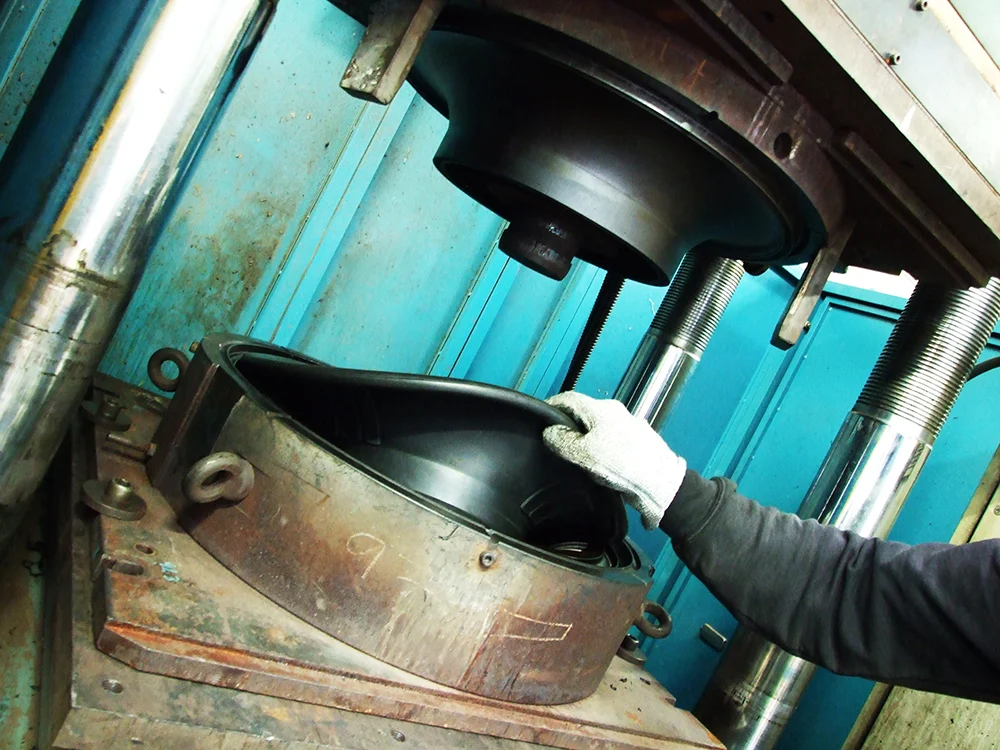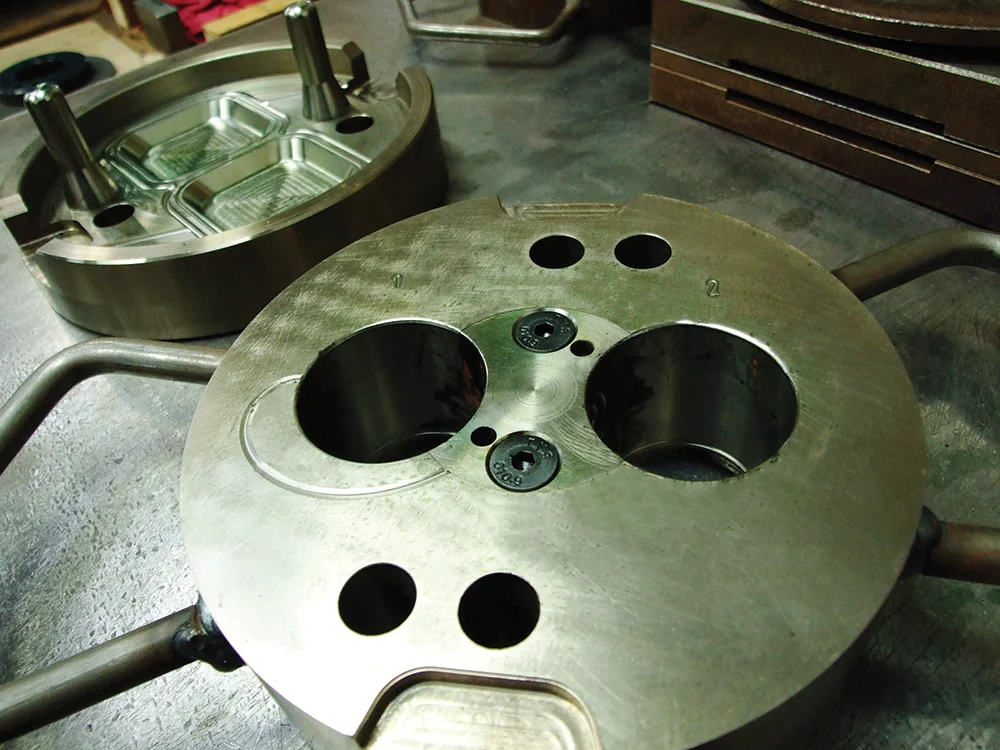 Combine both processes by working smart with SRM
A great example of how these two processes can be used in unison is in product development and R&D.
Using compression rubber moulding, a prototype can be produced in  the exact rubber compound that will be used in the final run. This can then be tested and if needed, produced in different materials to simulate multiple outcomes; speeding up and streamlining the process and saving costly re-makes further down the line.
Once the client is happy with the results of the prototype, we can convert the compression tooling to injection tooling for the final product run, saving time and money.
The same process can be used when running a small volume job that needs to be switched to larger volumes to meet demand.
The process of combining compression and injection rubber moulding optimises and streamlines the process of product development, making the whole process more viable from a cost perspective.
For more information and guidance about the best rubber moulding processes and correct rubber compounds, email sales@srm-industries.com
"SRM were a pleasure to work with they provided us the clarity and direction, Paul was always at hand to answer any concerns and gave us the confidence to invest in our future"