DOWNLOAD OUR FREE eBOOK TODAY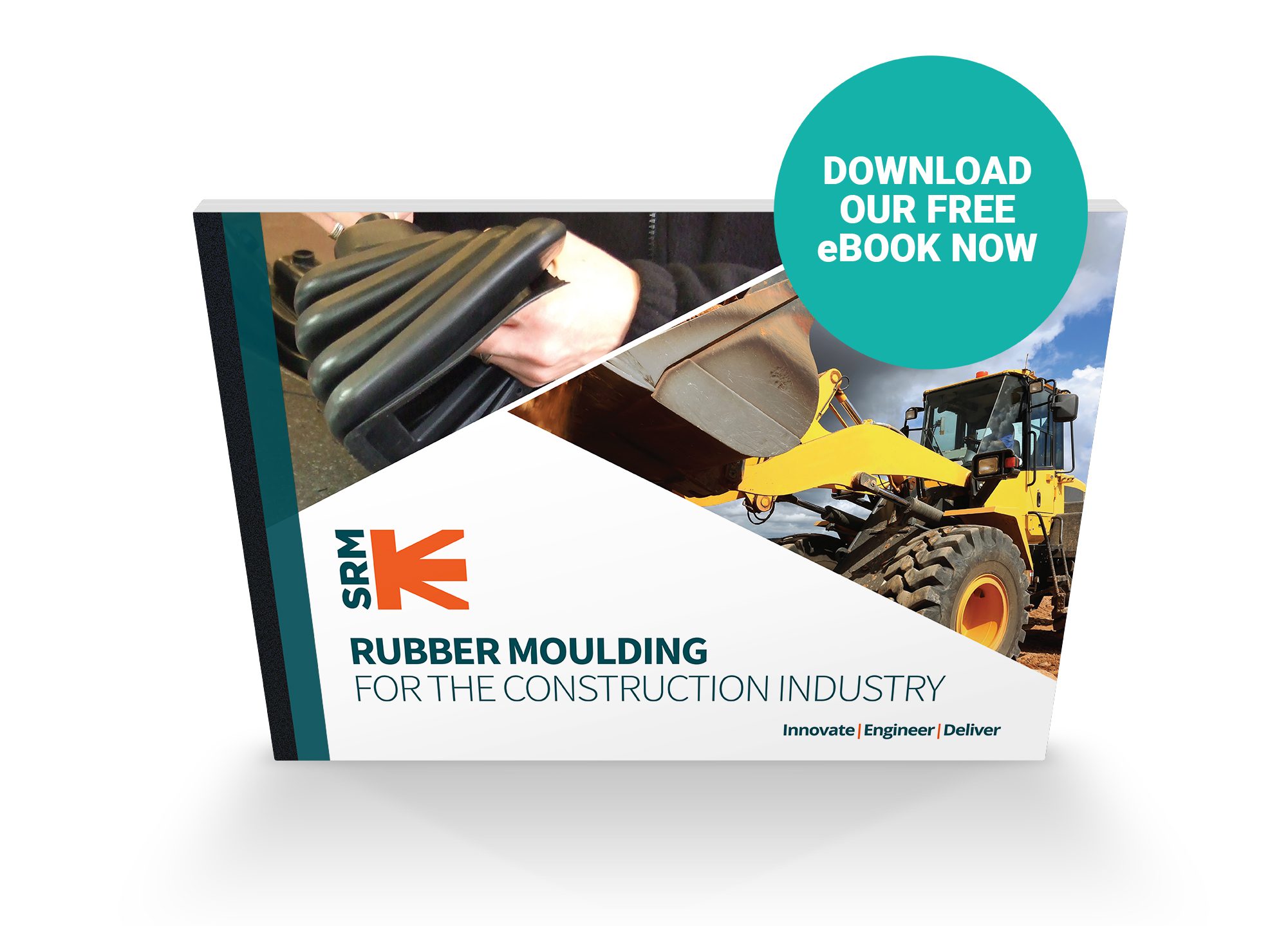 DOWNLOAD OUR FREE eBOOK TODAY : RUBBER MOULDING FOR THE CONSTRUCTION INDUSTRY
SRM is one of the biggest rubber moulding suppliers in the construction industry in the UK.
We have been producing rubber moulded parts for the construction industry for over 40 years and supply a huge range of components: from anti-vibration mounts, seals and buffers for machinery, to joystick gaiters for construction vehicles.
EPDM is the go-to material due to its extreme temperature tolerance and all-weather properties. This is ideal when used for joystick gaiters in construction vehicles, as the operating temperature in the cab can fluctuate dramatically. EPDM is able to maintain flexibility and integrity in these harsh conditions.