Guide to bespoke rubber O-rings
A materials guide to bespoke rubber O-rings
At SRM, whilst you would expect that we can supply rubber O-rings of standard shapes and sizes (for applications such as engine seals for construction vehicles), where we come into our own is in the production of bespoke O-rings.
We can produce bespoke rubber O-rings in any size to suit your product, and out of any rubber compound, whether it's EPDM, Silicone, Nitrile or even Viton when the application demands it.
Below is a materials guide to bespoke rubber O-rings:
Viton O-rings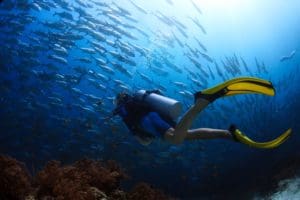 Viton is an extremely hard-wearing compound. It is chemical- and acid-resistant and can withstand oil temperatures of 300 degrees Celsius, making it perfect for use in the petrochemical industry for seals and clamps.
Viton is commonly used for O-rings in engine seals where resistance to fuel and oil at high temperatures is paramount, particularly where high concentrations of bio-diesel are required.
Viton is also food-approved and well suited to food and lab applications where FDA compliance is required.
Another specialist application where Viton comes into its own is the fabrication of O-rings in diving equipment, where divers use a gas blend called Nitrox. Viton is the preferred compound as it has a lower probability of combustion, even with the increased levels of oxygen present in Nitrox. It is also resistant to oxygen decay.
Viton is a top specification specialist compound to be used where performance is everything.
At SRM we carry Viton in stock which is not the industry norm. As a result we are able to offer low volume Viton moulding, making this expensive compound more commercially viable for smaller markets.
Nitrile O-rings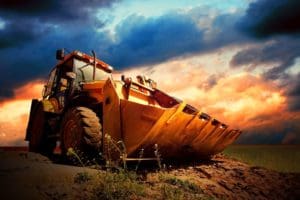 The main benefits of Nitrile rubber mouldings are their resistance to oil and fuel. As a result it is the number one choice for O-ring seals used in engines across all types of industries, including construction, rail and public transport. We've even had first-hand experience in the manufacture of parts for Indycar racecars.
FDA-Approved Nitrile
Nitrile is food-approved (FDA-Approved). As a result it is used extensively across the dairy farming industry and also for production lines in food processing plants. Nitrile is a much more cost-effective alternative to silicone.
Why Nitrile?
Nitrile rubber (NBR – acrylonitrile butadiene copolymer) has good mechanical properties when compared with other elastomers, together with high wear-resistance. Also, the compound exhibits excellent compression set properties, and has very good tear- and abrasion-resistance. Nitrile is often used where a seal is required for contact with oil at low temperature.
Nitrile O-rings perform well within a temperature range of -25 to 130 degrees Celsius continuous use, or intermittent extreme temperatures of 160 degrees Celsius.
Neoprene O-rings

Neoprene is a great all rounder and can be used for a broad range of applications but it also has some very specific properties which make it the go-to raw material in a series of specialist industries and is commonly used to seal refrigerants in air conditioner and refrigeration units.
Neoprene rubber mouldings are used in the fire service as Neoprene is naturally fire-retardant and is self-extinguishing up to 100 degrees Celsius, making it the product of choice for the manufacture of safety equipment within the fire service.
As well as Neoprene being flame-retardant and salt-resistant, it is also resistant to oil; meaning that Neoprene O-rings are perfect for the rail industry and underground applications, as Neoprene is suitable for parts manufactured to British Standard BS2752.
Neoprene O-rings perform well within a temperature range of -35 to 95 degrees Celsius continuous use or intermittent extreme temperatures of 125 degrees Celsius.
EPDM O-rings
If you are looking for a rubber compound that is water-resistant; can handle extreme temperatures (both hot and cold); is resistant to ozone and incredibly long lasting, then EPDM is the choice for you.
EPDM's water resistance is second-to-none, making it the compound of choice for seals in drainage pipes, as it complies to BSEN681-1.
Other industries include White Goods – where EPDM O-rings are used to create watertight seals.
EPDM is a great product with broad market usage.
EPDM O-rings perform well within a temperature range of -50 to 130 degrees Celsius continuous use or intermittent extreme temperatures of 150 degrees
Celsius.
Silicone O-rings
Silicone rubber mouldings are used in many automotive, electronics and aerospace applications where resistance to temperature extremes is necessary.
From simple O-rings to complex precision mouldings, SRM Industries Ltd has over 40 years of experience as a supplier of silicone mouldings.
Examples of products include low-smoke, low-toxicity silicone mouldings for the rail industry.
Silicone O-rings perform well within a temperature range of -60 to 205 degrees Celsius continuous use or intermittent extreme temperatures of -80 and 300 degrees Celsius.
Nuclear Approved
We've worked in the nuclear sector producing non-extruded O-rings up to 7m diameter for seals in nuclear containers, for a tighter tolerance given the volatile nature of nuclear storage.
For more information about how we can help with your individual requirements, please contact sales@srm-industries.com